Featured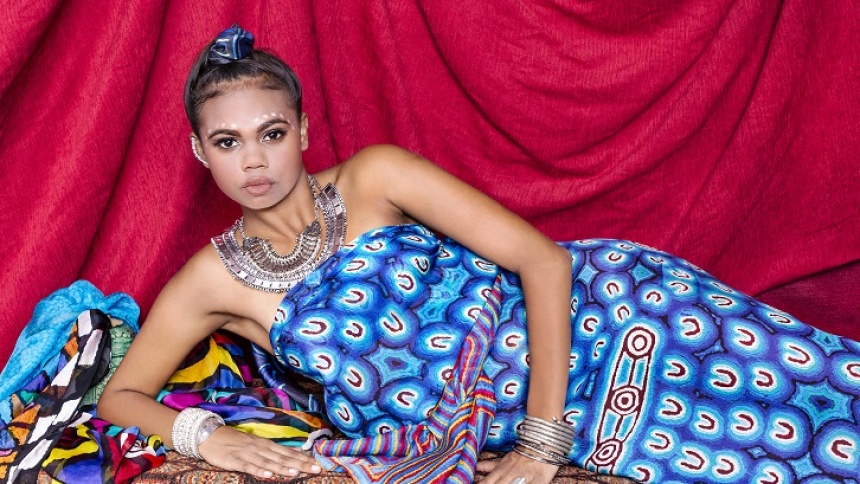 The Silk Road of Dreaming – Mainie Australia
The Silk Road of Dreaming – Mainie Australia written by M.G.Bedford It's not often I am impressed. This is a quality that sometimes annoys the people around me but, hey, build a bridge. Spoiler alert, me being impressed is coming…
The Silk Road of Dreaming – Mainie Australia written by M.G.Bedford
It's not often I am impressed. This is a quality that sometimes annoys the people around me but, hey, build a bridge. Spoiler alert, me being impressed is coming up.
For the last few months my mother has been employing the Narrative Assisted Guidance method
(better known by its acronym) to encourage me to buy her a particular scarf for her birthday this year. Being skimpy on minor details like where, how and exactly what, I have been keeping an eye out hoping I would find what she was after.
This week, quite by accident, I did indeed find what she had so minimally described and to say I was blown away would be an understatement of immense proportions.
When I was holding this beautiful silk scarf in my hands I felt deep inside that I was not just holding a piece of fabric with a stunning print design, I was holding someones story. A peoples story and history. I felt I had been gifted.
The scarf I was holding, the softest chiffon silk, was printed with a design from Local Artist, Elverina Johnson, a Gunganji Artist of the Yarrabah community near Cairns. Some of you may recognise the name. The artwork depicts the Buluru – Gugu Bilba (Story-time – Paperbark) which has significant and important cultural meaning to the peoples of the Coastal Yarrabah region.
And this was just one. I was surrounded by many stories, many people. That this history, these stories, could be shared with us today in such a beautiful, and intimate, form is breathtaking. 
I tracked down the Managing Director of Mainie Australia, Charmaine Saunders, and she consented to sit down with me to talk about these beautiful pieces. Now this is where I get impressed. All that stuff up there before is merely justifiable appreciation for true artwork.
As these silks are about stories, let me tell you a story.
Way back in the before time, Charmaine worked with the communities of the Central desert region. What she saw happening annoyed her, saddened her and inspired her. Alongside the poverty and struggle Charmaine saw a rich culture and people she admired.
What Charmaine found was that the communities with the Art Centres had a much stronger sense of culture and tradition. Being one of the last Australian peoples to be touched by European culture the language, stories and traditions were still unbroken and the Art Centres were helping to keep this alive.
Charmaine was so inspired by what she found that she was ready to give in her job and become an art agent or open an art gallery showing these amazing designs from these Central Desert Women artists.
Luckily due to the GFC and her husband losing his job, Charmaine stuck at it and instead spent the years developing a solid business plan that would not only bring this amazing work to the world but ensure the communities benefited into the future.
Finally launched in 2015, Mainie is a wonder to behold. The artwork is digitally printed on silks from China. Digitally printed so every brushstroke detail is captured. The artwork is not so much purchased as leased, every sale means money back to the women artists of the community. Charmaine has set up a perpetual means of supporting these communities using the moral principals of Fair Trade and conserving provenance of the art work with the communities.
When you purchase an item from Mainie you get the full story that goes with the print, a gift of story from the Women of the Central Desert Region. I have honestly never before been so impressed by not only a product but by the way this enterprise has been set up to support the people from which the artwork comes. As I talked with Charmaine it was quite evident that she was excited and committed to this commercial project. I dare say even happy.
Mainie has also recently brought on board their first male indigenous artist and are now producing some lines for men in case you were wondering. While I was speaking with Charmaine the samples from this artist, Justin Butler, arrived and Charmaine was gracious enough to allow me to look at the designs. I will just say, Yes and thank you.

I implore everyone reading this to check out the range at Mainie. To the designers out there, Charmaine did hint that the artwork could be available to use on silk or other fabrics at negotiation. If you see something that inspires you, give her a call. She will work something out to keep everyone happy.
Website: www.mainie.com
Email: info@mainie.com
Phone: 07 4032 2186
Mobile: 0436 025 702
iModel Fashion would like to thank and give respects to the Elders, Artists and Communities of the Walpiri Peoples and to the Elders, Artists and Peoples of the Yarrabah Community for sharing their stories and culture with us.
Photopgraphs:
Model Mary Sheppard. Photographer Veronica Sagredo – Reef
Model Mary Sheppard. Photographer Veronica Sagredo – Paper Bark
Model Yazzie Jean Bingarape. Photographer Veronica Sagredo – Sea Stars Long
Model Acacia Hobbler. Photographer Victoria Ciddor –  Dreamtime meets Silk Road
Models Benita Williams and Acacia Hobbler. Photographer Victoria Ciddor – Dreamtime meets Silk Road
Model Acacia Hobbler, Photographer Victoria Ciddor – Dreamtime meets silk Road