News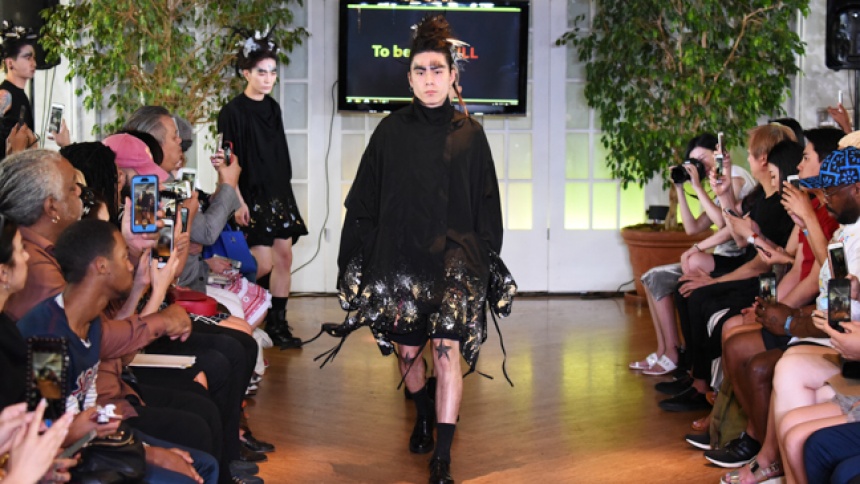 To Be Thrill by Edison Lu – Men's New York Fashion Week Recap
New York, NY – On opening day of NYFW Men's New York Fashion Week, celebrity stylist Edison Lu debuted his menswear fashion brand titled "To Be Thrill". The brand featured sophisticated black garments highlighted by the designers signature edge to…
New York, NY – On opening day of NYFW Men's New York Fashion Week, celebrity stylist Edison Lu debuted his menswear fashion brand titled "To Be Thrill". The brand featured sophisticated black garments highlighted by the designers signature edge to create unique and red carpet celebrity worthy designs. 
That is an excerpt from the official email we received alerting us to this amazing collection. Whilst glowing in praise it falls a bit short of the mark as to the impact this collection may have.
With this collection, Edison Lu is not defying or challenging the conventional norm of male fashion. He is instead embracing the diversity of fashion worn by men. He is showing us a reality that already exists and that has existed for quite some time. Fashion is in this instance genderless, and it is  men that become the spectrum in their individual need to express their inner selves through fashion.
As to the collection itself, the diversity and beauty of Edison's work is masterful. From designs that are strong and bold to the softer and gentle, using black and white leaving nowhere to hide. Every outfit shows us another side of men. He shows us what true men are. Diverse, individual and quite beautiful in all degrees.
If you want to see more of Edison Lu and his work please visit www.EdisonLu.net
by MG Bedford
Pc: Getty Images