Interviews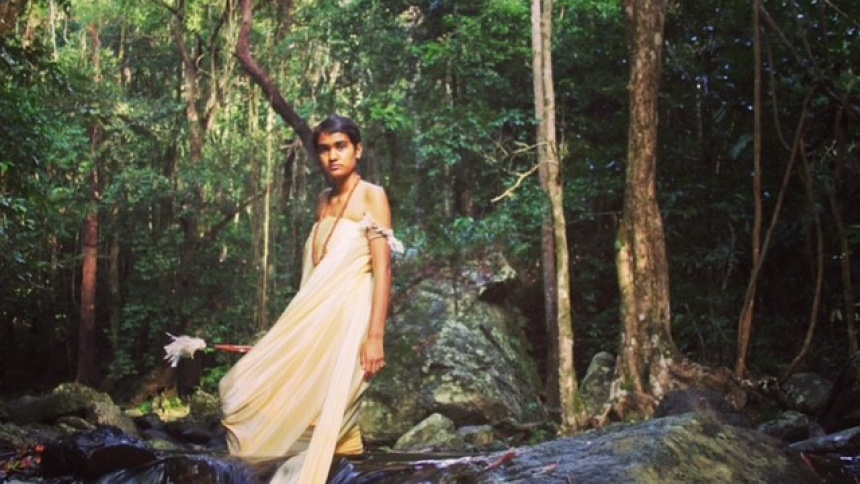 Simone Arnol – The Nature of Design
From soft and sensual to sleek and sophisticated, Simone Arnols collection at the recent CIAF fashion show, Wandan, was a joy to view. In a visual equivalent of a welcome cool breeze in summer, the colours of the collection bring…
From soft and sensual to sleek and sophisticated, Simone Arnols collection at the recent CIAF fashion show, Wandan, was a joy to view. In a visual equivalent of a welcome cool breeze in summer, the colours of the collection bring to you a sense of the earth and trees of the Cairns region coastline. The outfits are all classic styles, the materials treated beautifully with natural dyes that can be warm and rich or subtle and cooling.
Simone kindly consented to share some of her story with me.
Can you tell us a bit about yourself and where you are from?
My artwork and designs reflects my passion for keeping it "Grass Roots" and "Respecting the Keepers of Knowledge."
I have lived in Cairns all my life and am a descendant of the Gunggandji Peoples (Yarrabah) through my father and my mother of Sicilian heritage. I am inspired by my Elders, Children, and also all the Traditional Owners that have been part of my life through my working career in Indigenous Law and Native Title.
I have only entered the art and design industry since October 2015.
What are the philosophies, inspirations or stories behind your work?
I was privileged to learn the process of traditional dyeing by Verna and Bernard Singleton Snr. I have incorporated the process of traditional dyeing into my designs cementing the foundations, the key components to my designs are:
Keeping it traditional – I traditionally dye all my material;
Keeping it sustainable – I use recycled material;
Keeping culture strong – I pass on the process of traditionally dyeing to the next generation. The models that wear my designs are mainly family and they are taught how to identify the plant that I produce the dye from and remove the bark/root/leaf from the plant, the process of making the dye and then dyeing the material. So when you wear my designs you are getting a cultural education.
What would you like people to learn or take from your art and designs?
My art and designs are very grassroots yet contemporary and uncommon. I always aim to be different but not stray from culture.
Where can people find your work?
On my Instagram page simone_arnol. Purchase requests can be sent to my email simonearnol.designs@gmail.com
You've recently shown both your artworks and your fashion designs at CIAF. How was that experience?
I have recently incorporated the practice of traditional dyeing not only in my recycled material for my designs but now into my art. I use the traditional dye as a watercolour in my graphite sketches. I had two art works with this mixed medium on display at the UMI Arts curated space at CIAF and was a positive response, being nominated for the People's Choice Awards.
Did you have a favorite moment at CIAF? And will you be back next year?
My favorite moment at CIAF was seeing my son, Zane Court and nieces: Krissy Fagan, Sara Fagan and Gebro Villaflor model my designs. These four have been taught the process of traditional dyeing and applied the dye to the material they were modelling, undertaking the whole process from start to showcasing as models at CIAF Wandan Fashion Performance.
Photographer: Simone Arnol